Support Worker
Support Workers help people with various needs to live their lives as independently as possible. This can include providing assistance to access activities in the community, helping them to achieve their goals and managing aspects of daily life. There may also be a need to provide support with personal care. Each employer will have unique job descriptions for their own support staff which reflect the needs of their clients. You could be working in supported living accommodation or a specialist residential home.
Support Workers can choose to focus their skills in a particular area, for example:
specialising in different types of need including learning disabilities, drug and alcohol, mental health, homelessness.
as a behaviour analyst
becoming an advocacy worker
You will work with professionals from other health and care teams to make sure the people you look after have access to the most appropriate care. As you become more experienced and specialist in certain areas, you may also have additional responsibilities developing policies and procedures within your organisation.
Roles delivering direct care, like Care and Support Workers, make up nearly 75% of the adult social care workforce in Cornwall. This type of role provides a good foundation for you to progress into various leadership or management positions, or undertake additional qualifications to move into regulated roles like nursing, occupational therapy or social work.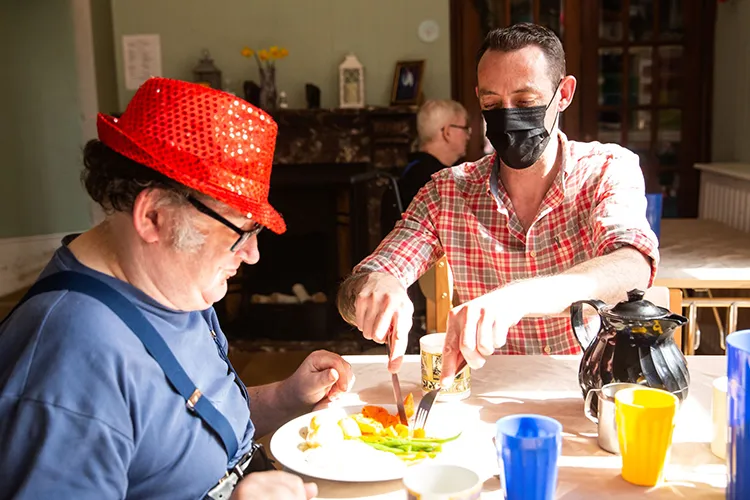 Becoming a Support Worker
You don't need any specific qualifications for an entry level Support Worker role but you will need good English and number skills. It helps to have previous experience working with vulnerable adults but it's not essential as long as you have the right values. Previous experience includes work placements/training courses, your personal life or time spent as a volunteer. For more information on starting a career in social care and the support available, visit our Get Started page.
All the training you'll need to do your job will be provided by your employer.