What's it like to work in social care?
Social care provides services to the most vulnerable people in society. As a result, the work can often be demanding but also makes it a very rewarding career choice. Your role may involve supporting people in challenging situations and with varying needs. However, unlike working in hospitals and other health settings, you get to know and build relationships with the people you look after. With the range of services being provided and the opportunities for learning and development, no two days are the same.
For people new to the care sector, aspects of the job can be daunting – particularly helping with personal care. In reality, this is one very small part of delivering care and you will be given all the training required. Employers will usually put you with an experienced member of staff until you feel comfortable and able to complete tasks on your own.
Listen to our Podcasts on Spotify to hear about the different roles and career pathways from people currently working in the sector.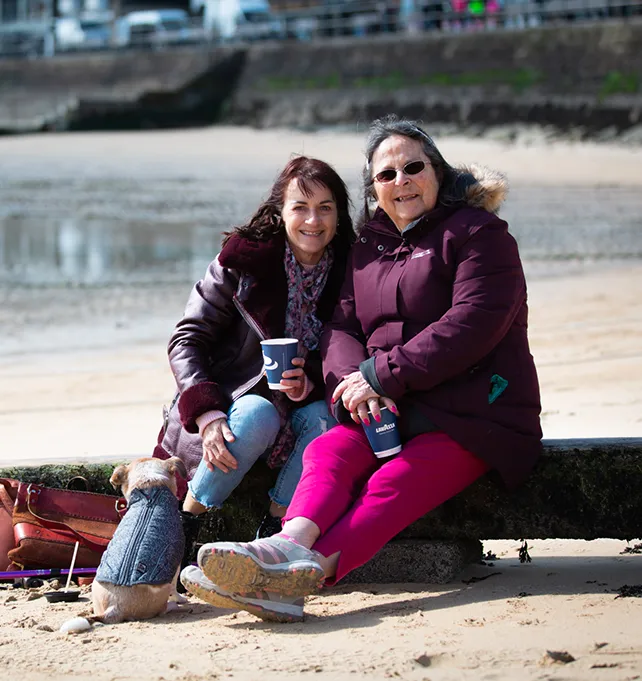 What would you say to anyone thinking about working in care?
"If you want a job that is fulfilling and rewarding – it's just the best thing ever. Go into care."
Rachel, Bluebird Care
"I love the fact that you can make a real difference to someone's life or make any challenges they're facing that little bit easier."
Vaughan, DisAbility Cornwall and the Isles of Scilly
"I care because I might not be able to change the world for everyone, but I can change the world for someone."
Luke, Support Worker
Still thinking about it?
In Cornwall, the social care sector employs more people than the NHS so there is something for everyone who wants to make a difference in their community.