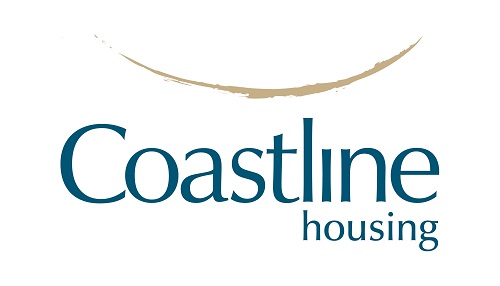 Coastline Housing
About Coastline Housing
Coastline Housing is an independent Cornish charitable housing association owning and managing more than 5,000 homes, as well as an extra care living facility and a homeless service.
The housing crisis means the challenge we face is enormous. Only 1 in 10 of homes in Cornwall is an affordable home. Private rents and house prices are unaffordable to most, trapping families in poverty.
Coastline exists to help solve this crisis. To provide housing for those in need, to help improve the neighbourhoods that people live in, and to provide services that improve the quality of our customers' lives.
Coastline is more than just a landlord. Our footprint extends beyond our homes and into local communities. We know we have a role to play in tackling stigma, deprivation and enabling life-enhancing opportunities for customers, ultimately improving quality of life, health and wellbeing.
We also offer work placements, employability programmes, a volunteer programme, neighbourhood and environment improvement projects, and much more. We work collaboratively with other organisations to this end including Building Futures, Fedcap and local Jobcentres.
Coastline's Homeless Service
We support some of the most vulnerable people in Cornwall. Chi Winder, our purpose-built facility for Coastline's Homeless Service in Pool transforms lives by providing everything on one site, including overnight crisis accommodation, a doctors' surgery, and a community hub with space for partner organisations.
Our crisis accommodation provides 18 self-contained rooms. Those in need may be referred by agencies such as Cornwall Council and Shelter, or clients may self-refer by calling or visiting the day centre. Those at crisis street homelessness point can stay for a maximum of three weeks, during which time the aim is to support them in finding alternative accommodation. Support is offered for a further three months after alternative accommodation is secured.
Facilities include:
·         Self-contained rooms for 18 people
·         A fully equipped kitchen with free tea and coffee-making facilities
·         Basic ingredients for meals, received through donations and a moderate weekly shopping budget
·         Clothes-washing facilities
·         A free telephone for important calls, such as to benefits, jobs and housing
·         Computers to help look for housing and jobs
·         Outdoors and smoking area
·         A common room with a TV
·         A quiet room
·         A day centre for those aged 18 and above.
In addition, Coastline's Homeless Service has 11 flats in Redruth for homeless families referred by Cornwall Housing.
These provide temporary accommodation with support for those waiting for Cornwall Council to identify suitable permanent accommodation.
Coastline's Homeless Service is in the middle of expanding, with a new facility due to open nearby at Cowlins Mill shortly.
Miners Court Extra Care
Miners Court in Redruth is the only Extra Care scheme in mid- and West Cornwall and is here to provide a home for life for older people.
The development consists of 64 flats in the centre of Redruth. There are care and support assistants on-site 24 hours a day and is designed to allow residents to live independently in self-contained homes, whilst having the reassurance of full-time, on-site care and support if needed.
Staff pride themselves on offering choice and flexibility, with great service always in mind. Recognising that everyone has different needs, they offer personalised care and support to help you maintain independence.
Facilities include:
·         Pathways flats: There are two flats for short-term rehabilitation after illness or stays in hospital
·         A beauty salon, open to residents and non-residents
·         A luxury assisted bathroom and wet room is available for independent use or with the assistance of a fully trained support assistant
·         A day centre open to residents and non-residents.
Coastline as the employer for you –
Coastline's mission, should you choose to accept: to provide great homes and great service. For that, we need great people. Could you be just who we're looking for?
Coastline has a set of strong values focused on:
• Putting our customers first
• Openness, honesty and accountability
• Striving to be the best, and
• Valuing each other
We want the best person for the role; to ensure Coastline is right for you and you're right for us. If you're looking to make a difference in a progressive, forward-thinking company, with opportunities to develop a worthwhile career, Coastline is the place for you.
Coastline offers a fantastic benefits package, which includes the following:
·         Enhanced holiday of 33 days, including bank holidays (prorated for part-time roles)
·         An annual performance-related bonus
·         A healthcare cashback scheme
·         A high street discount scheme
·         A cycle to work scheme
·         The option to purchase additional annual leave
·         A free Headspace Wellbeing mobile app
·         Pension contributions of up to 8.3%
·         Optician's and dentistry benefits
·         Complementary therapies, counselling, chiropody treatments and health assessments
·         A virtual GP service, consultations and diagnostic tests
·         Vaccinations, flu jabs and prescriptions through the company
·         Our Employee Assistance Helpline
·         And there's a flat-rate corporate bonus, too
We also offer trained mental health first-aiders and wellbeing champion groups; continuous training and development; family-friendly socials, such as barbecues, picnics and fundraising events; and employer-supported charity and volunteer days.
With an Investors in People Silver accreditation and a top 75 placing in the Sunday Times' best not-for-profit organisations to work for, Coastline is a growing company with a strong reputation.
Areas covered
Camborne
Helston
Redruth
West Cornwall

Service types
Day Centre
Extra Care/Housing Services
Other Community-based Services

Jobs at Coastline Housing
Contact us Coastline Housing