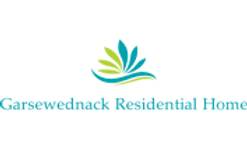 Garsewednack Residential Home
About Garsewednack Residential Home
Garsewednack is situated in a quiet residential area of the town of Redruth. It is within easy reach of the town centre and the amenities it has to offer.
The house is a former detached gentleman's residence once owned by a prominent Mine Captain from the local area.
We are registered to care for 21 residents in our home, most being with us on a permanent residential care basis.
Manager, Alison Smith, has many years of care experience and has been at Garsewednack for 15 years.  She is always on hand to answer queries and makes a great cup of tea!
Areas covered
Redruth
West Cornwall

Service types
Care Home

Jobs at Garsewednack Residential Home
Contact us Garsewednack Residential Home