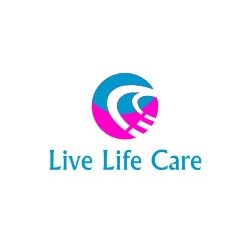 Live Life Care
About Live Life Care
Live Life Care have been helping people to live well in their own homes for over 30 years. We help them with everyday tasks that you and I take for granted. They are able to live independently and to be safe with just a little support from us.
If you have experience, that is great. If you have never done support work before, it does not matter. Full training is provided, including mentor shifts with experienced workers.
You will be earning from day 1. We pay you for every hour of your training.
We can also support you to progress your career by helping you to achieve a Diploma in Health & Social Care.
Travel time is paid in full and a tax free fuel allowance of 40p/mile is also paid.
We can be flexible about the days that you work and the times that you work on those days. We can accommodate people that want to work early shifts or late shifts or a mixture of both.
Areas covered
Camborne
Central Cornwall
Truro

Service types
Domiciliary/Home Care
Other Community-based Services

Contact us Live Life Care