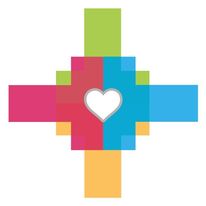 Taylors of Grampound Ltd
About Taylors of Grampound Ltd
Be part of our family…
We are looking for people who are kind, caring and compassionate. People who can draw from their own life experiences or people who are naturally drawn to helping others. We recruit people from many different walks of life.
We know that balancing employment and student life can be a struggle but joining Taylors of Grampound we will offer you flexible working patterns and support you every step of the way.
As an experienced carer, you have seen the best and worst of care. You have gained the exposure and knowledge required for the role.  You have shown the necessary commitment and have all the relevant tools to be able to cope within a social care working environment. Join our team where you will be fully supported and appreciated for your experience and knowledge.
We believe that being a parent equips you with many transferable skills that can be used to care for adults. For some, it may take years to develop and perfect these skills so take advantage of this other gift that parenthood has given you. At Taylors of Grampound we offer flexible hours to suit you and your family.
Maturity comes from years of life and work experience and makes for workers who get less "rattled" when problems occur.  At Taylors of Grampound we value workers of any age and career background and have flexible shifts that suit you.
Changing jobs is challenging enough but changing to a whole new career can be overwhelming. One of the biggest hurdles faced by those interested in a career change is how to make it a smooth and successful transition. At Taylors of Grampound, we've put together an induction program which focus on empathic training to make the transition to your new career an easier one.
We believe it is just as important that our staff are cared for in order to care about the work that they do. Our staff receive some of the highest wages and top benefits in the industry. We are a Living Wage and ethical employer providing equal opportunities to all job applicants.
We offer you a job where you can progress, feel secure, and get an enormous sense of personal achievement from knowing you are helping others. We provide full training and support to all of our staff who will achieve The Care Certificate within 12 weeks of being employed by us. We also provide progression opportunities including salaried care assistant, duty care assistant, care supervisor and care manager positions and will support our team to achieve career progression to Health and Social Care Diploma level 2/3/4 and 5.
·         Competitive rates of pay
·         Travel time between clients paid at your hourly rate of pay
·         Fuel paid at
·         40p per mile
·         Respect you deserve
·         Receive £250 with our Refer a friend bonus scheme
·         Regular structured hours
·         Up to 28 days paid holiday
·         Contracted hours available
·         Regular clients
·         Full training and support
Areas covered
Camborne
Central Cornwall
Falmouth/Penryn
Helston
Newquay
Penzance
Redruth
St Agnes/Perranporth
St Austell
St Just
The Clays
The Roseland
Truro
West Cornwall

Service types
Domiciliary/Home Care
Other Community-based Services
Respite/Hospice Care
Supported Living

Jobs at Taylors of Grampound Ltd
Contact us Taylors of Grampound Ltd