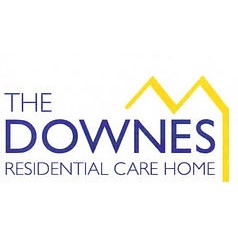 The Downes Residential Care Home
About The Downes Residential Care Home
The Downes is a family run residential home of 31 residents. Opened in 2010, The Downes used to be the nuns convent situated behind St. Michaels hospital. We have 7 acres of enclosed, accessible friendly gardens, within the gardens we have our own orchard, kitchen garden and wooded area.
We pride ourselves on delivering high quality personalised care. Our main ethos is around independence and activities. We aim to keep our residents as independent as possible by taking residents out in the community whenever possible. We look after residents with a variety of needs from elderly learning disabilities, general residential, residents with mobility impairments and dementia, our resident group are over 65 years old.
We like to think of the home as an extended family, we celebrate every occasion by dressing up at Halloween, wearing Christmas jumpers throughout December and we also like to make a big day whenever it's a residents birthday etc. We look for staff that are able to be flexible with shifts and able to work every other weekend.
Our shift patterns are; 07:00-14:00, 14:00-21:00, 21:00-07:00 but we also recognise that staff have lives outside of work e.g. families, training etc and aim to work their rotas around these. The Downes is looking to expand with a further 25 bedded unit being built in the next 2/3 years, working with the NHS and St. Michaels Hospital to cut down on bed blocking in hospitals and more.
Areas covered
Hayle
West Cornwall

Service types
Care Home

Jobs at The Downes Residential Care Home
Contact us The Downes Residential Care Home