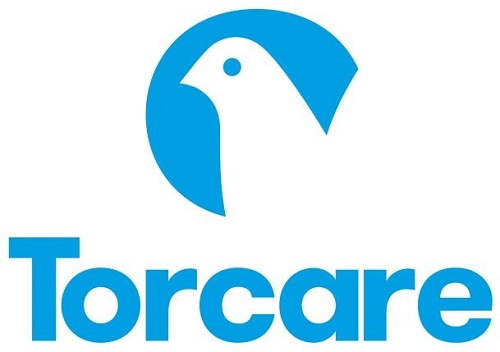 Torcare Ltd
About Torcare Ltd
Torcare was founded in 1981 by the Fourniss Family when they purchased The Old Vicarage and their vision was created to offer each and every resident in their care, a dignified 'home from home' care experience. This would also include providing a supportive environment that would champion the quality of life for those residents.  Torcare then used their high level of expertise to acquire and develop a further two care homes – Torpoint Nursing Centre in July 1984 and Porte Rouge Residential Care Home in April 2008, which are both located in Torpoint.
It is always our aim to provide a service that meets the unique needs of individuals in our care and we endeavour to fulfil this through our core values.  Our aim is to 'Care the most and to be the best'.
Our mission –
For Torcare to be recognised as the 'Leader' in personalised care and the 'Employer of choice', by exceeding the expectations of our residents' and their families.  We strive to do this by creating an exceptional work environment and by redefining excellence in our service to both internal and external customers, whilst inspiring pride and devotion.
At Torcare we know our residents as people with their own personalities and pasts and ensure that their quality of life is promoted to the highest level. We are dedicated to the provision of excellent care for all of our residents, which is achieved through the integration of best practice, and high standards, with excellent facilities which are supported by dedicated and trained staff.
Torcare Ltd. operate a non-discriminatory policy across all of our three care homes, meaning we will provide support to any person wishing to use our service, irrespective of gender, sexual orientation, age, cultural background, disability or religion providing, following an assessment, we feel that we can best match their needs.
Our 3 care homes are:
Torpoint Nursing Centre which is a 55 bedded setting, providing full nursing care on a full-time basis, dementia and respite stays/day care support.
The Old Vicarage Care Home (located in the village of Antony), which is a 16 bedded residential setting which provides full-time care alongside day services and respite stays.
Porte Rouge Care Home which is a 28 bedded setting, which provides residential care alongside day services and respite stays.
We can offer you:
·       Free training/personal development
·       NEST pension scheme
We are looking for individuals who can offer the following:
·       A caring, enthusiastic and inclusive approach to supporting vulnerable individuals
·       The ability to contribute to a staff team and to empower other individuals to reach their full potential
·       Good communication skills
Experience in working in care is not essential as full training will be provided.
Please view our current vacancies or get in touch via the 'Contact Us' form.
Service types
Care Home
Nursing Home