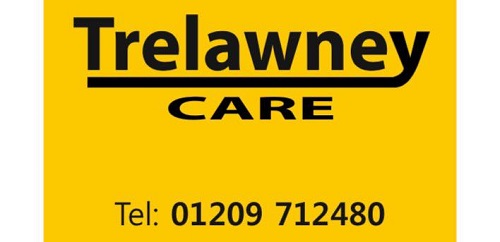 Trelawney Care Ltd
About Trelawney Care Ltd
Trelawney Care Ltd is a Cornish company based in Camborne and has been providing care services to our clients in the community since 2000.  We provide assistance with their daily activities which enables them to live safely in their own home.
We believe that person centred care is providing care that is responsive to individual personal preferences, needs and values and we ensure that the client is involved and guides how they wish their care needs to be met.
We can offer you
·         Excellent rates of pay
·         Mileage and travel time paid
·         Contracted hours full or part time
We are looking for individuals who have –
·         A caring, enthusiastic and inclusive approach to supporting others
·         The ability to contribute to a team and empower individuals to reach their full potential
·         Skills to communicate effectively with others
All staff are supported by our experienced team and managers to ensure that the highest possible standards of care are met whilst assisting individuals with all aspects of daily living tasks, accessing communities, meeting personal care needs and promoting independence.
Experience is not essential as our aim is to recruit based on an individual's values matching our service and organisation. We offer full training where required. Please view our current vacancies or get in touch via the Contact Us form.
Areas covered
Camborne
Redruth
West Cornwall

Service types
Domiciliary/Home Care

Jobs at Trelawney Care Ltd
Contact us Trelawney Care Ltd